The staff here knows white water rafting isn't an everyday activity, and we know there are lots of questions. Here are some of the most frequently asked questions!

What rafting trip is right for me?
We offer trips to meet every ability and vacation need, whether it is an introduction to white water rafting for the whole family or an easy ride down the river. Monday through Thursday, we offer float trips if you are looking to relax and enjoy the scenery via tube or inflatable "duckies" or kayak. Looking for a family friendly trip with a little more action? Then join us Friday through Sunday on the dam released Androscoggin River for one of our half-day whitewater rafting trips at Pontook Dam for some class II and III white water fun. No matter which rafting trip fits your needs, experienced white water raft guides are at your disposal to ensure your trip is safe and enjoyable. There is never a dull moment here at Mahoosuc Outdoors!
Where do we meet for our rafting trips?
All of our trips meet right at our base - Mahoosuc Outdoors & North Woods Rafting is located at Mahoosuc Inn, 877 Milan Road, aka Route 16, in Milan, NH. Milan is located 10 minutes north of Berlin, 20 minutes north of Gorham, and most importantly, only 10 minutes from the Pontook Dam - our put-in on the Androscoggin River! We are the closest base to the river!
What do we need to bring and wear?
Wear what you expect to get wet! Footwear must be closed toe and heel - water shoes or sneakers are perfect - to protect your feet. Bathing suits, t-shirts, and shorts are fine in the summer. YOU WILL GET WET! You may bring a towel to leave on the bus, and we do have changing rooms when you return.
We have a group - Do we get a discount?
We offer a 10 % discount for groups of 10 with one group leader who is the contact and responsible for organizing and paying - basically, they get to go free!
When is the best time to raft?
Our guided raft trips are subject to dam releases. On the Androscoggin River, our Morning Pontook trip gets you to the river just as the water is being released, ensuring a great rafting experience! The water is released until late afternoon, making the afternoon trip just as much fun! Again, all of our guided raft trips on the Androscoggin are scheduled for release days where water flow is increased for recreation on the rivers. The earlier in the summer season, the higher the chance of having superb water levels and conditions (June through 4th of July). Later in the summer season, during hot and/or dry bouts of weather, water levels tend to be lower unless we get a rainy spell. The best time to kayak or schedule a float trip on the Ammonoosuc is during spring for increased water levels on this flat water adventure, but it is enjoyable on the upper Androscoggin throughout the summer. Call to ask for availability based on release dates.
Should we make reservations?
YES! Reservations are required, as all of our white water adventures have a maximum capacity depending on the type of trip and shuttle service availability. You can call and talk with us or make reservations here on our site to ensure your space is reserved today.
When should we show up?
Please arrive at the time listed, as there is plenty of time to get you geared up and sign release forms. Adventurers meet here at our grounds and paddle shop at Mahoosuc Inn, in Milan, NH to prep for a day of fun! Morning Pontook trips meet at 9:30 AM to gear up, and leave to reach the put-in point at 10 am. Afternoon trips meet at 12:30 PM to leave by 1 pm. We also offer lodging! Call today if you would like to add lodging to your rafting experience!
Should I tip my guide?
Rafting is a service industry. If your guide has done a great job to enhance your white water raft or paddle experience, a gratuity is greatly appreciated! We always say, "You can tip over a raft, but you can't over tip a guide!"
Do I have to sign a release form?
Yes. Every participant must complete a required liability form which can be downloaded and filled out, or may be completed at our office when you check in. This is required for all our white water activities.
Do you have minors without their parents in your group?
ALL MINORS not accompanied by a parent or legal guardian must bring a waiver form signed by their parent or legal guardian. Without this form, the minor will not be allowed to participate. If this applies to you or your group, please call to request our waiver or download it from our web site. Also be mindful of age requirements for some trips, as children under 5 are not allowed on our Pontook raft trips.
What happens in the case of cold and/or rainy weather?
Cold weather? Rain? No worries! We offer guests wet suits and/or splash jackets, along with all of the safety gear - AT NO EXTRA CHARGE - to be sure you have the BEST experience you can! Worried about rain? Rain just brings water levels up and makes your trip more fun! We go out regardless unless safety becomes an issue for those involved.
Not sure what to wear or what to bring? CLICK HERE to see what we provide and what you'll need! Always feel free to contact us over the phone as well! 603-449-6646
Powered by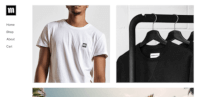 Create your own unique website with customizable templates.